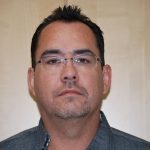 Congratulations to Kevin Dedels for the exceptional accomplishment of Two Million Safe Miles! This award is earned through a superior dedication to safety.
Safe driving is defined as having no preventable incidents, or collisions in excess of $1000 combined total in any calendar year. No preventable violations, infractions or moving violations that may be chargeable to the driver. Any loss or misuse of company equipment resulting in damage. No violation of the Company Drug & Alcohol Policy.
This is an achievement that Mullen Trucking recognizes with a great deal of pride. Pride in our drivers who have committed to a standard of excellence set out by our guiding principles.