We invest in people!
Mullen became a successful company within our niche because of our people. After over 60 years in the trucking industry, we know how to allocate resources and our greatest one is our staff, drivers and owner-operators. We're proud of our team and we'd like to take this opportunity to showcase some of the great Mullen employees who contribute to the on going growth and success of this company!
March 2017
Allan Scott, Unit #12116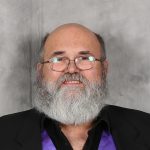 Allan Scott has been chosen as Driver of the Month for March. Allan has worked for Mullen Trucking driving our company trucks for 24 years!  During his time here Allan has gained the respect of all who have worked with him, and is willing to go wherever dispatch sends him. Allan is a responsible driver and has earned many years of Safe Driving which was key for him earning the Driver of the Year award in 2015. Allan enjoys photography and often sends in his freight photos which is a benefit to us in the office. Allan lives in Blackie, AB with his wife Angie and spends his time off with Angie and their two grown daughters. Congratulations Allan!
February 2017
Harry McIntosh, Unit #442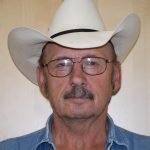 Congratulations to Harry McIntosh for being chosen as February's Driver of the Month! Harry has worked at Mullen Trucking since 1997, and for many of the years his wife Carol travelled alongside him. During his 20 years with Mullen Trucking Harry has pulled many loads down the highway, is always willing to go wherever dispatch sends him, is steadfastly reliable and has made many friends. In 2012 Harry was a recipient of our Million Mile Award, a feat that is a tremendous accomplishment! In recent years Harry has been mainly working in and around Alberta allowing for him and Carol to spend more time at home. Congratulations Harry on a job well done and a successful career that continues to "roll on down the road"!
January 2017
William Arrell, Unit #277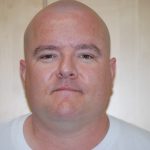 We are kicking off 2017 with William Arrell as Driver of the Month for January! Congratulations Willie! Willie started with Mullen Trucking in 2005, soon after he moved over to the Heavy License Division (HLD) and has been there ever since. Willie can always be counted on to get the job done. He recently hauled a Conveyor Belt Reel from Port Clinton, OH to Albian Sands, AB where he took great care in ensuring the load was tarped properly even with it's challenging size.  He got the freight delivered safely and was very professional along the way. Willie lives in Okotoks with his wife Michelle and their family. During his time off he enjoys camping, quading and spending time outdoors. Way to go Willie on a job well done!
December 2016
Wayne Third, Unit #548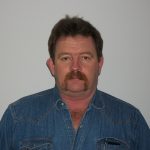 Congratulations to Wayne Third! He is closing out 2016 as Driver of the Month for December! Wayne started with Mullen Trucking in 2012 and has since proven himself to be a valued team member on the HLD fleet. His commitment to safety on the job remains unwaivered while hauling the over dimensional loads down the highway. He consistently delivers his freight in a professional manner and is well liked out on the road and in the office. When Wayne is not working out on the highway he enjoys time with his family at home in Regina, SK. Congrats again Wayne on a job well done!
November 2016
Dan Ducharme, Unit #207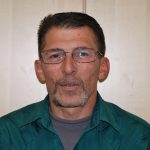 Dan Ducharme has been chosen as Driver of the Month for November. Dan is an Owner Operator with Mullen Trucking, operating unit #207. He has been with Mullen Trucking since 2003 and has proven to be a reliable and conscientious operator for our Heavy License Fleet. Throughout his years here, while pulling the oversized loads, Dan has always remained professional and focused on getting the job done safely. His personable, chatty nature has made him friends all over, and earned the respect of fellow drivers. When he is not out on the road Dan can be found spending time in Black Diamond, AB with his family. Way to go Dan!!
October 2016
DJ Sox, Unit #12108
Congratulations to DJ Sox for winning Driver of the Month for October! DJ has been a valued driver with Mullen Trucking since 1998. Over the years he has worked with the different departments pulling very large loads, small legal loads and everything in between! Since he started here, DJ's commitment to Mullen Trucking has never waivered while he continues to tally up the miles in a safe and conscientious manner. DJ has made many friends on the road and in the office and we are fortunate to have him on our team. Congrats again DJ on a credit that's well deserved!!
September 2016
Steve Mikolic, Unit #15200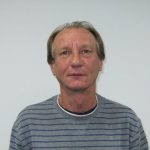 Congratulations to Steve Mikolic for being chosen as Driver of the Month for September. Steve drives a company truck on our Dedicated Fleet. Based out of Kamloops, he runs Kamloops to Prince George and back 5 days a week. In the 4.5 years since Steve joined Mullen Trucking he has remained a dedicated employee and consistently delivers his loads safely and on time. Steve is proactive in the maintenance of his equipment, and always helpful when our shop needs trucks or equipment moved around Kamloops. Most recently, Steve was a great help with installing the E-Driver units in the company trucks located around the Kamloops area. Great job Steve! We appreciate the extra miles you're willing to go in the job that you do!!
August 2016
Simon Handley, Unit #12109
Simon Handley has been chosen as Driver of the Month for August! Simon has been a Company Driver with Mullen Trucking since November 1996, he continues to be a safe and conscientious member of our team! Simon can be relied upon to go just about anywhere for a load, a trait that Dispatch appreciates. Recently, Simon headed down from Alberta to a port in Florida with a dump truck and trailer, both of which were destined for a barge heading to the Grenadine Islands. Although there were a few challenges, he got the freight there safe and sound. We can only imagine his silent wishes to carry on and deliver the freight to the Caribbean himself…Simon lives in Edmonton with his family, he enjoys quading and camping in his free time. Way to go Simon!
July 2016
Jeremy Parker, Unit #12208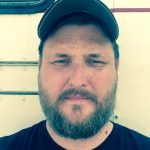 Congratulations to Jeremy Parker for winning Driver of the Month for July! Jeremy is a driver on our Dedicated Fleet originating out of Spokane, WA, with a destination of Osoyoos, BC. This particular run is very time sensitive as it is the first leg of a journey that will eventually bring his freight up to Northern BC. Once Jeremy delivers to Osoyoos, BC his freight is transferred to a truck that will bring it up to Kamloops, BC, at which time it is transferred to a truck destined for Prince George, BC. Jeremy completes this run 5 nights a week and any delays would cause a ripple effect for the following two runs. Jeremy is reliable and can be counted on to get the job done safely and on time! When he's not working, Jeremy spends time at home with his wife Connie in Summerland, BC. Congrats Jeremy!
June 2016
Stephane Marsolais, Unit #515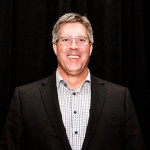 Congratulations to Stephane Marsolais for being chosen Driver of the Month for June! Stephane has worked for Mullen Trucking since 2001 and continues to be a great asset to our Company. Stephane's driving record reflects his professionalism,   commitment to safety and customer service. He regularly receives clear DOT inspections and has zero claims; all while consistently hauling over dimensional loads down the road. When you see Stephane out on the road or here in the office, make sure to give him a thumb's up! Just make sure you have your shade's on! He has some of the shiniest equipment in the fleet. Way to go Stephane! This is a much deserved accomplishment.
May 2016
Brian Bowers, Unit #502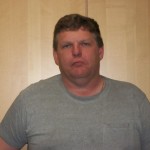 Brian Bowers has been chosen as Driver of the Month for May 2016. Brian has been a member of Mullen Trucking's team for many years and continues to be steadfast and reliable, especially in recent months. He has become a "go to guy" on our dedicated fleet helping out with coverage on an almost weekly basis, while remaining courteous and respectful out on the road. Brian's friendly nature has earned him friends on and off the road, and though he's big in stature, he's a real softie at heart. Brian calls Strathmore home and enjoys his favourite past time there, spending time with his family. Congratulations Brian, this is well deserved!
April 2016
Willie Arrell, Unit #277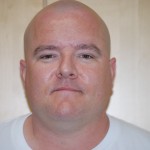 Willie wins Driver of the Month for April! Congratulations! Willie started with Mullen Trucking in 2005, first on the open fleet as a team operator, and since than has moved into our Heavy Haul division hauling over dimensional loads. Most recently Willie was dispatched on an extra wide load that had him crisscrossing his way back to Northern Alberta from Arizona. Willie was up for the challenge; his patience and professionalism were key to the safe transportation of this unit. Willie makes good use of his time when he's not in the truck. He enjoys camping and spending time with his family at home in Okotoks. Congrats again Willie on a job well done!