We invest in people!
Mullen became a successful company within our niche because of our people. After over 70 years in the trucking industry, we know how to allocate resources and our greatest one is our staff, drivers and owner-operators. We're proud of our team and we'd like to take this opportunity to showcase some of the great Mullen employees who contribute to the on going growth and success of this company!
February 2021
Mark Zydek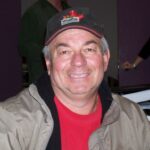 Congrats to Mark Zydek. Mark is our Owner Operator of the month for February 2021 , a professional achievement that is  well deserved . He started with Mullen 29 years in 1992 and has been a constant asset to the open deck fleet ever since. He has had several trucks within that timespan and driven many miles for Mullen, usually with a smile and happy hello when he greets you. Mark lives in Calgary and spends time with his family when he takes a break from the open road & we are fortunate to have him on our fleet  Congrats again Mark.
January 2021
Art Gipman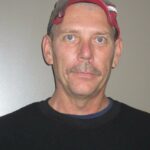 Congrats to Art Gipman . He was chosen Driver of the month  for January 2021. Art  has been with Mullen for almost 4 years and  works on  our dedicated  fleet out of Cranbrook  hauling for Finning out of Spokane  5 days a week . He travels south across the border on a scheduled daily run that is time sensitive with no room for delays and Art continues to be  dedicated and
professional and safe.  This is well deserved and big Thanks to Art for all that he has does.
December 2020
Pete Labrenz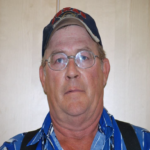 Congrats to Pete
Labrenz Unit
598 Pete has been with Mullen
for a long time. Many years as an
Owner Operator then switching to
a company driver then back to an
O/OP in late 2019. Nothing has
made him happier than returning
to the road in his Western Star and
pulling the Oversized Loads for us.
Pete lives near Strathmore and
loves to tinker on his truck in his
free time. Congrats again Pete!
November 2020
Lee Dance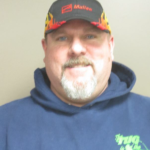 Congrats to Lee Dance Unit
19212 Lee began driving for
Mullen in February 2016 and since
his start he has remained a
committed employee and a
professional on the highway. Lee
does the Finning Dedicated night
run, traveling within the Interior
of Northern BC and at times up to
Leduc.Throughout the years with
the scheduled timelines and
winter road conditions , Lee
continues to be safe, courteous ,
mindful and very responsible on
the road. He is a true asset for our
BC fleet and we are fortunate to
have him. Congrats again LEE.
Well deserved !
October 2020
Cory Scherbinski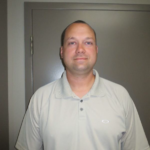 Congrats to Corey Scherbinski
Unit 269.
Corey has won for Operator of the
Month for Oct 2020. He has been with
Mullen for several years now and
continues to be a key member of our
team. Corey is always willing to go
wherever dispatch sends him and he has
made a great many friends on the road.
Congrats again Corey, we are lucky to
have you with Mullen Trucking.
September 2020
Allan Scott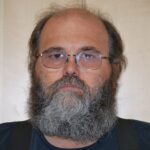 Congratulations to Allan Scott. Driver of the month for September. Allan has been with Mullen since 1993 and over the last 27 years has been a familiar face for our team.  Recently Allan was involved in a big job moving equipment out of the yard northbound and he was instrumental in getting everything delivered safely and on time.  We had many trailers to move over the span of a few weeks and Allan worked every day getting the job done.  Thanks again Allan.  Sure appreciate everything you do!!
August 2020
Kelly Patterson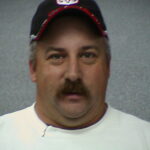 Congrats To Kelly Patterson,  He  has been chosen O/op of the month for  August.  Kelly has been with Mullen for many years in our medium license division. He has remained a professional  and safe operator over the years  and is a definite asset to our team. .  He lives in Granum  is very much a family man, spending time with his wife and children as often as he can. Congrats Kelly
July 2020
Clint Sieben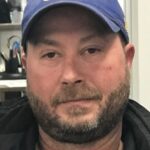 Clint Sieben has been chosen driver of the month for July 2020. Clint is a pilot car operator and is utilized my many drivers which sends him in all directions . He started with Mullen in Oct 2019 and over the past year has gained the respect of our fleet of drivers for his professional and keen personality. Way to go Clint!