We invest in people!
Mullen became a successful company within our niche because of our people. After over 60 years in the trucking industry, we know how to allocate resources and our greatest one is our staff, drivers and owner-operators. We're proud of our team and we'd like to take this opportunity to showcase some of the great Mullen employees who contribute to the on going growth and success of this company!
April 2018
Geoff Ross, Unit #201
A big congrats goes to Geoff Ross for winning Driver of the Month for April. Geoff has been with Mullen Trucking since 1986 and over the years has worked in many positions. He started as a Company Driver and did this for several years, at which time he came off the road and worked in our Safety Lane while raising his boys. Eventually he bought his own truck and returned to the highway as an Owner Operator at Mullen Trucking. Geoff has remained a professional and reliable asset to our company over the years. Congratulations Geoff for many years of service on and off the road!! (photo to come)
March 2018
Ty Watson, Unit #244
Congratulations to Ty Watson as he is March's Drive of the Month! Ty started with Mullen Trucking in 1993 and continues to be a valued member of the Mullen Trucking team. His dedication to delivering his loads in a safe and timely manner is not only a huge plus for our Operations team, but makes him a respected driver out on the road. Ty is always professional and courteous while getting the job done. When not working, Ty spends his time with his wife Denise at home in Penhold, AB or traveling. Congratulations TY!! (Photo to come)
February 2018
Ryan Loyva, Unit #12114
Congratulations to Ryan Loyva, he has been chosen as Driver of the Month for February! Ryan started with Mullen Trucking in October of 2014 as a Company Driver, and is a  great asset to our fleet. Ryan operates in a professional and courteous manner and is easy to work with. He is always eager to head out on a load and is a driver that we can all count on to get the job done! He is well respected within the office and out on the road, whether he's at a customer's site or the truck stop. Congrats on a job well done Ryan! (Photo to come)
January 2018
Larry Cole, Unit #289
Larry Cole kicks off 2018 as Driver of the Month! Congratulations! Larry's positive attitude towards Customer Service has always been top notch. He is very accommodating to customer's requirements and will offer suggestions and assistance to help execute a smooth load and delivery experience. His equipment is always well maintained and presentable to the eye. Recently Larry hauled 3 loads that had him all over the highways. He hauled a dipper handle from Longview, TX, a dipper shell from Virginia, MN and handle from Aldersyde, AB to Fort Hills, AB. Larry has become a great Ambassador in our industry and a true asset to Mullen Trucking. Congrats again Larry!
December 2017
Wayne Zeller, Unit #12208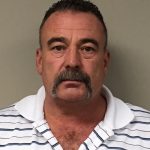 Congratulations to Wayne Zeller! He is closing out 2017 as Driver of the Month for December! Wayne has very recently joined Mullen Trucking to work on our Dedicated Fleet, running Osoyoos, BC to Spokane, WA five nights per week. This particular run is very time sensitive and tightly scheduled; any delays in this run will cause a ripple effect within the Dedicated Fleet services. Regardless of the many daily challenges that Wayne can face including poor weather or loading / unloading delays, he has proven to be quick thinking on his feet, efficient with his time and a valuable member of our team. Congratulations Wayne, well done!
November 2017
Pete Labrenz, Unit #15000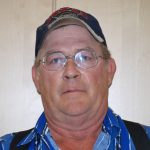 Congratulations goes to Pete Labrenz for being chosen as Driver of the Month for November! Pete has worked at Mullen Trucking for many years, first as an Owner Operator and more recently as a Company Driver pulling multi-axle trailers. Over the years Pete has hauled many types of freight within our Heavy Haul Division and has earned himself a reputation for being reliable and professional. This year Pete was involved in a large project out of Virginia that had him hauling a Liebherr chassis destined for Fort McMurray, AB. Moving very large loads through the Eastern United States poses many challenges and Pete remained professional, patient with delays and most importantly, he delivered the load safely! Congrats again on a job well done Pete!
October 2017
Steve Mallon, Unit #12206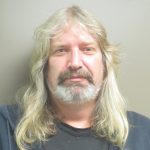 Congrats to Steve Mallon for being chosen as Driver of the Month for October! Steve is a Company Driver working on our dedicated Finning Parts run. The Finning Parts run is a nightly run that originates in Spokane, WA, takes Steve through Fort Macleod, AB and up to Leduc, AB as the final destination, with a variety of stops along the way. As with all of our Dedicated Services this run is very time sensitive, Steve handles the logistics of his run with professionalism and a great attitude. Steve has been with Mullen Trucking since September 2015 and remains a valuable member of our team! Congratulations Steve on a job well done!
September 2017
Brian Butz, Unit #486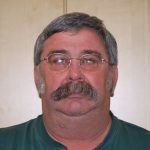 Congratulations to Brian, as he has been chosen as Driver of the Month for September. Brian has been with Mullen Trucking for nearly 20 years and has remained a well respected member of our team. During his years here he has always been willing to go above and beyond, and anywhere asked of him. In more recent years he has been a big help providing coverage on our Dedicated Fleet. Brian's genuine laugh and happy nature make him an easy friend to make out on the road or in the office. Brian lives with his wife in Regina and enjoys his free time spent with his grandchildren. Congrats again Brian!
August 2017
Evan Skura, Unit #12106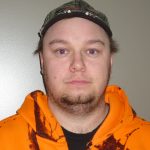 In the short time that Evan has worked at Mullen Trucking he has proven himself to be a very reliable and committed driver. A big congrats to Evan for the accomplishment of winning Driver of the Month in August. Evan works on our Dedicated Fleet, travelling all over Alberta and BC on scheduled and time sensitive night routes but always with a smile on his face. He has become a go-to guy whenever there is last minute coverage required. Evan lives in Sparwood, BC with his wife and three children, including a baby that was born shortly after he started with us! Congrats Evan on a job well done!
July 2017
Dave Swainson, Unit #225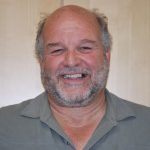 Congratulations to Dave Swainson as he has been chosen as Driver of the Month for July! Dave has been an Owner Operator at Mullen Trucking since April 2003, and over the years has remained a valuable member of our team. In 2012, after many years of safe driving, Dave was a recipient of our Million Mile award, this is a huge accomplishment and one to be proud of! Dave has years of experience in this industry and will offer his wealth of knowledge to all who ask. He has been one of our most reliable drivers and will go anywhere we need or ask. Dave lives in Calgary and is very committed to spending time with his family and young grandchildren. Congrats again Dave!
June 2017
Ron Latour, Unit #480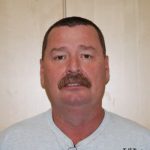 Congrats to Ron Latour for winning Driver of the Month for June! Ron has been an Owner Operator with Mullen Trucking since January 2008; he continues to be a valuable asset to our team. Ron brings experience, professionalism and a good hearted personality to Mullen Trucking, along with an awareness of safety and reliability, all of which make him a pleasure to work with. You can be sure if Ron is amongst the crowd he is doing the entertaining, as many of us enjoy his fun attitude towards work and life. Ron lives in Winnipeg with his family and enjoys the lake in the summer and tropical island hopping in the winter. Congratulations Ron!
May 2017
Jim Ecclestone, Unit #14000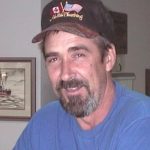 A big congratulations to Jim (Jimmy) Ecclestone for winning Driver of the Month for May! Jim has been a Company Driver with Mullen Trucking since 1998 and has hauled everything from salt to Super Structures. When Jim hits the road it's usually with a load that is very large and very challenging, sometimes taking weeks to deliver! Whether he's out on the highway, in the yard or in the shop, his patience and knowledge of his job are unmatched. Jim remains one of the most reliable and respected drivers on our fleet and offers his know-how and time to everyone who asks. Jim lives in Okotoks with his wife Jackie and spends his free time relaxing, but always makes sure his "honey do" list doesn't get too long! Congrats again Jimmy on a job well done!