Each year Mullen Trucking's President, Ed Scherbinski, has the privilege of choosing two of Mullen's finest to receive the President's Award. 2016 was no exception.
Ed is tasked with sorting through candidates who meet certain criteria which includes providing outstanding customer service, a commitment to Safety and Productivity, exemplifying what Mullen Trucking stands for and going above and beyond in all aspects, to name a few. In the end there is one Company Driver or Owner Operator and one office, shop or yard personnel chosen to receive this prestigious award, a Bronze given to each of the winners.
Congratulations to Mullen Trucking's 2016 winners: Nelson Grimm, an Owner Operator and Bob Fleming, our Project Manager!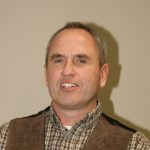 Nelson Grimm worked for the Mullen Trucking team in the 90's as an Owner Operator. He left for a time to pursue other ventures and had his second start at Mullen Trucking in 2008. Nelson demonstrates on a daily basis what it means to be a true professional. He pays attention to detail, keeps people informed of situations and works safely to the best of his ability; He has had zero DOT violations in the time that he has worked for Mullen Trucking. Every detail on Nelson's truck and trailer is attended to personally, being polished and maintained to perfection.
Nelson's easy-going, quiet and unassuming nature have made him many friends along the way and he is always a pleasure to work with. He takes pride in his work, pride in his equipment and pride in himself.
To be a successful Owner Operator in today's environment you have to love what you do. What Nelson represents on the road makes Mullen Trucking a success!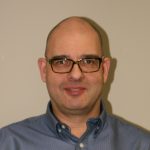 Bob Fleming started his driving career at the age of 18 and has an extensive background including tow truck driver, end dump gravel truck operator, emergency roadside operator and on the drilling rigs as a winch truck operator, to name a few. Bob also worked for the Mullen Trucking team in 1995! In 1997 he went to work for another Mullen company called Burnell Contractors Ltd. After a brief stint at Burnell Contractors Bob decided to pursue Engineering and returned to school.
Bob has worn many hats at Mullen Trucking. In 2004 he returned as a long haul driver, and in 2005 transferred into the office as a Dispatcher. In 2006 Bob became the Heavy License Division (HLD) Coordinator and then the HLD Zone Manager in 2007. In 2014 Bob became the Director of Safety and Loss Prevention.
Bob moved into the role of Project Manager in 2015 at which time he began the process of coordinating over-dimensional freight movement from the new Stewart, BC. Port to Redwater, AB. This was not a fast process, nor was it an easy one. There were many months of joint collaborations and weeks away from home for the crew to complete this project. Bob did an outstanding job of overseeing this project and was commended as such by both the customer and Mullen Trucking.
Bob is detail oriented, focused and committed to everything he puts his mind to, which is evident in his commendations.
Congratulations to both of this years winners! Nelson and Bob are well deserving recipients.