Each year Mullen Trucking's President, Ed Scherbinski, has the privilege of choosing two of Mullen's finest to receive the President's Award. 2015 was no exception.
Ed is tasked with sorting through candidates who meet certain criteria which includes providing outstanding customer service, a commitment to Safety and Productivity, exemplifying what Mullen Trucking stands for and going above and beyond in all aspects, to name a few. In the end there is one driver or Owner Operator and one office, shop or yard personnel chosen to receive this prestigious award, a Bronze given to each of the winners.
Congratulations to Mullen Trucking's 2015 winners; Allan Scott, a Company Driver and Kelly Scheer, our Director of Maintenance!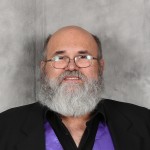 Allan Scott has been a dedicated, long term member of our team for over 22 years. During Allan's employment as a Company Driver with Mullen Trucking he has been a consistently reliable driver, he can always be counted on to lend a helping hand, and often one call is all it takes and he's on it! Allan's commitment to getting the job done safely and on time is always appreciated by his team members and our customers.
In addition to receiving the President's Award for 2015, Allan was also credited for 6 years Safe Driving and Claim Free during our Annual Awards Evening. Allan is a driver that can be counted on to keep everyone involved in his loads updated on situations, issues, directions or anything else that is relevant. His valuable feedback provides assistance to other drivers that may be heading to the same location, and it helps the office staff to better understand what conditions the drivers face, among other things. Even out in the yard Allan is one of the guys tidying up, organizing the dunnage pile or stacking trailers.
Allan Scott is a quiet, dedicated family man and an all around great guy. If he ever decided to hang up his hard hat, Allan could pursue a career in photography as his photos are second to none. Allan's photos are often featured in the Mullen Trucking calendars, on our website and winners of our in-house photo contests.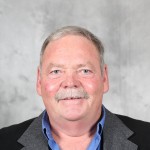 Kelly Scheer started at Mullen Trucking in the Parts and Building Maintenance Department nearly 25 years ago, and has worked his way up to becoming the Director of Maintenance; prior to that he worked as a pilot car driver. Not only is Kelly recognized as a dedicated, long term team member at Mullen Trucking, he is also a great Ambassador. In fact, he has been here long enough to have outlasted 5 Team Leaders, and is working on #6 now!
Kelly is well organized, a good planner and able to maintain a goal oriented approach to the job. He ensures his team meets their goals while working to develop great cost saving initiatives. He identifies areas that require improvement and researches the best options to make informed decisions. There are many changing priorities within the shop environment, Kelly adapts quickly to these and is able to bounce between projects, daily responsibilities and whatever is next on the list.
In his free time, Kelly involves himself with many industry related activities. He sits on multiple committees, is on the SAIT Advisory Board and is the President of the Alberta Fleet Maintenance Supervisor's Association (AFMSA) – Calgary Chapter.
Congratulations to both of these great guys! This is an achievement that is well deserved.